We left Ft. Lauderdale on Saturday 9 February 2008, around 8:30 flying on Lynx Airlines.  It is a 45 minute flight on a  Metro III to San Andros, Andros, The Bahamas.
Once there we had to clear customs, unload the plane and load the truck with the food and our luggage. When that was completed, we loaded up into Pickes Taxi and headed south down the Queens Highway towards Forfar Station and our adventure.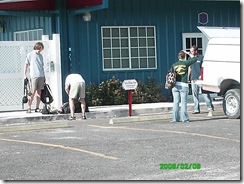 The field station was host to a group of students from Hocking College. There were actually 2 groups. The Eco-tourism group and Alternative Energy. Our timing was perfect, the Alternative Energy students were putting up a wind turbine that would provide 3 % of the power requirements of the station.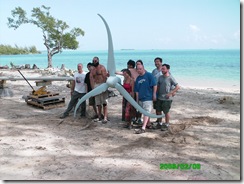 Andros is the largest Islands in the Bahamas. It is also the least developed. Which in my opinion is a good thing. I prefer a natural environment to a commercial one.