It's someone's birthday today. You know who you are.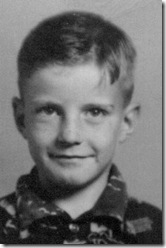 The accidental child.  Aunt Barb and Mary were telling me just the other day how Grandma Hill sent them to school and how the bus driver told Aunt Barb not to tell Aunt Mary that there was a baby brother at home. Who was the most surprised? Barb, Mary or Grandma Hill? 
The Fisherman. The fishing trips to the Snake river in Idaho, deep sea fishing in the English Channel, Annual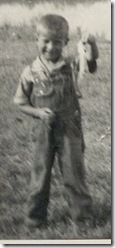 fly fishing trips in Tennessee. This love of stinky fish guts must have started early. Who was it that instilled it in you?  Grandpa, or one of your brothers or sisters?
The world traveler. So tell me when did you decide to explore the world? Was it the class trip to Washington DC with the rest of your senior class? Where all have you been?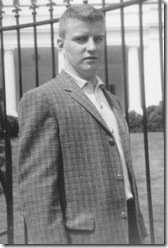 How many states have you been to? How many countries?  Did it all start here at the White House?
The Military man. This is  how I remember you;  the Air Force NCO. Check out that uniform. From 1961 to 1981 you made it a career. You have had a second career after that, but is the Air Force that defines you.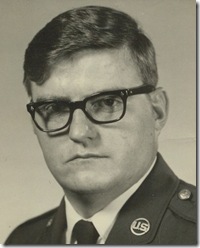 So which one of these is the real Tommy Hill?  All of them. They all combine to be the man I'm so proud to call my Dad. 
Happy 65th Birthday Dad!